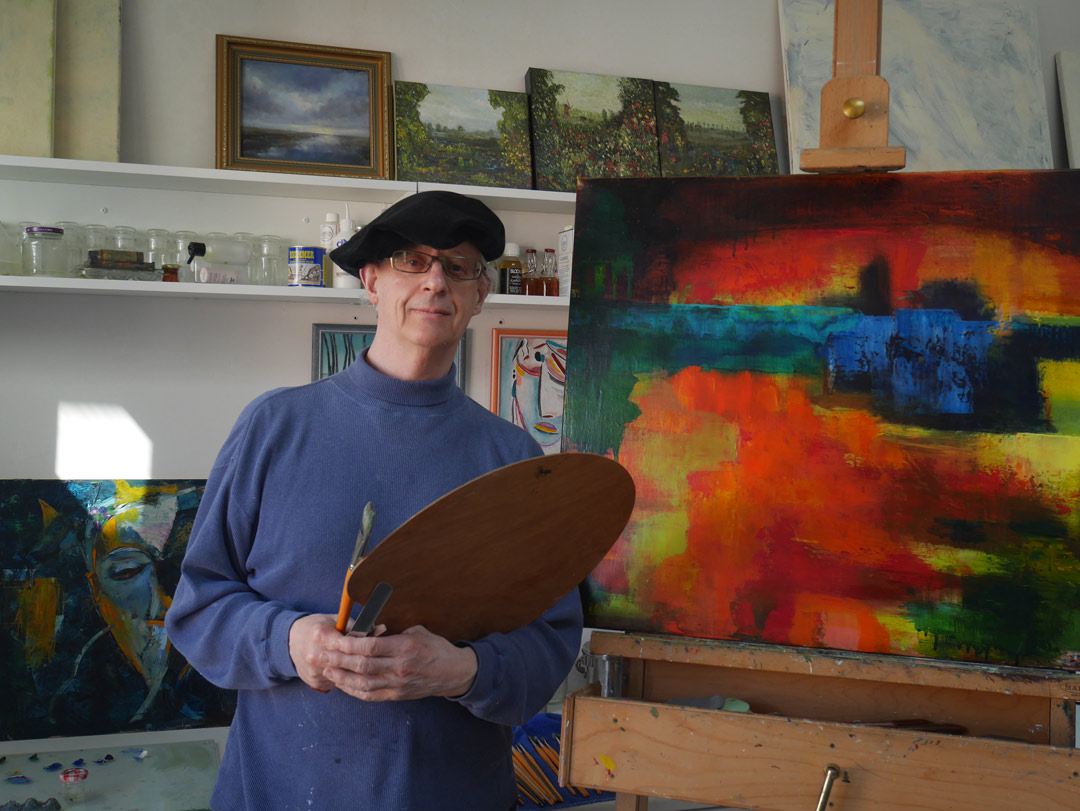 "Jack-of-Spades" was shortlisted for the Royal Academy's 2019 Summer Exhibition in London … but was not selected for hanging
My painting "Jack-of-Spades", studio reference B136, is a departure from my recent style in that it is a random collage overlain with a translucent glaze which has been pared back to reveal some of the underlying collage. Parts of the collage have been further worked up where they offered areas of interest. Finally the main design itself has been reinforced. 
The committee for the 2019 RA show are all Royal Academicians and it is hugely encouraging that people at the forefront of contemporary art shortlisted"Jack-of-Spades" although they did not choose to hang it.
The recognition by the RA of this work has resulted in my experimenting with other paintings over collage bases.
"Jack-of-Spades" is 51 x 61 cm and is oil on collage on archival board.
"Jack-of-Spades" is not for sale, being part of my personal archive.
The photograph above shows "Red Polder" on the easel and sunlight fortuitously falling upon "Jack-of-Spades" behind me. "Red Polder" had been the key painting at my solo exhibition held for two weeks in September 2017, at the height of the tourist season, in the Cultuur Hal, Markt, Brugge, Belgium. The exhibition comprised 70 paintings of which some 35 were for sale and of these 18 sold and two commissions were received.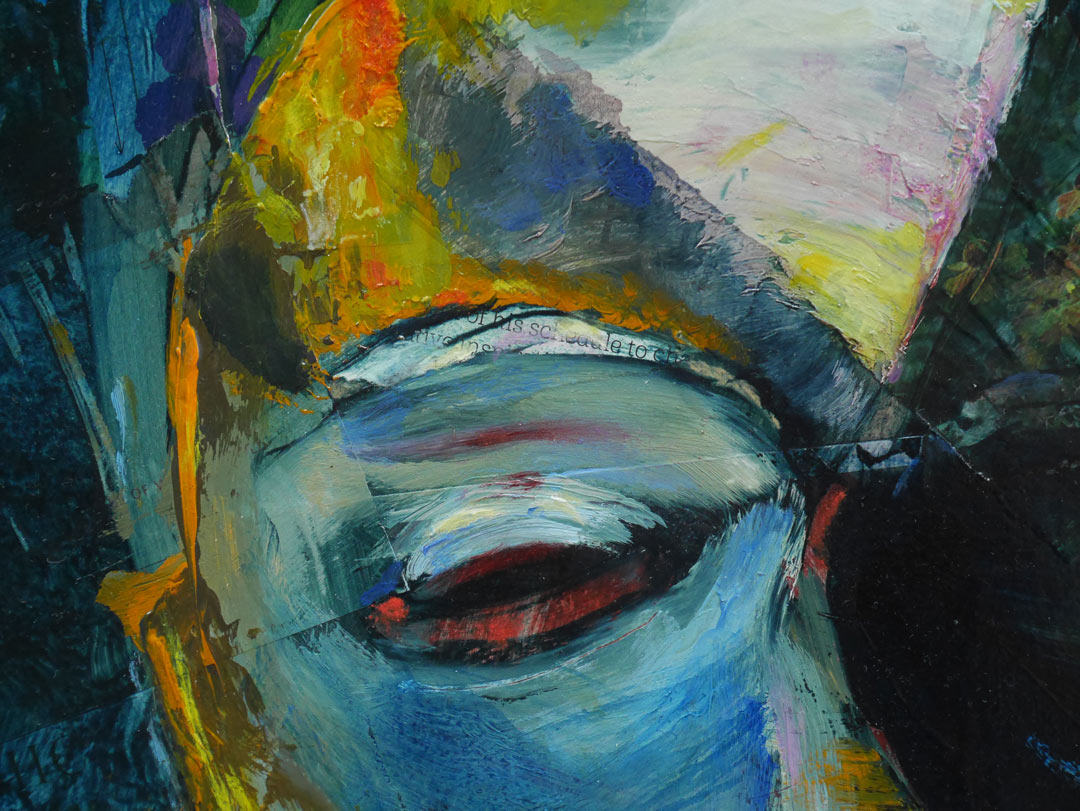 The above two detail shots illustrate some of the close interest in "Jack-of-Spades" – some features derive from exposure of the collage, some being reinforced details and others being new design.